Posted on 02 July 2012
Section:
Daily Fashion News
Author: Sabrina Gaffney
|
More from this author >>>
It's a fantastic trend that is just the right fit for summer. Stripes are generally considered on trend and can be recycled time and time again, mixed and matched with a variety of different pieces to create some fantastic horizontal and vertical fresh looks.
Appearing patriotic in her red, white and blue Taylor Swift opts for a thin-striped Chinti and Parker top paired with some skinny denims. Extra points for that innocent and sweet yellow headband circa Sandy from Greece 1978.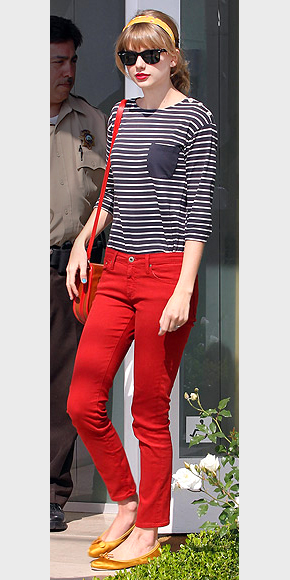 Katie Holmes may certainly be going through a lot at the moment but she looks great in this bright and cheery madewell red and Navy t-shirt and gorgeous white denims.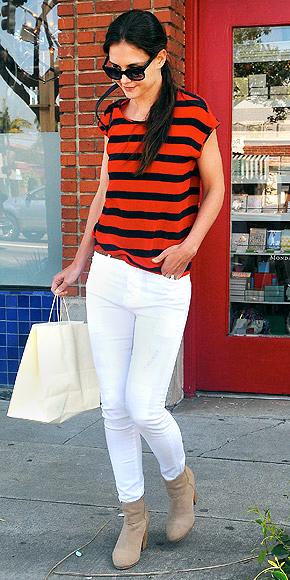 Reese Witherspoon believes horizontal stripes work just fine on baby bumps as her maternity wear look for the day goes wide set stripes with a slight chevron.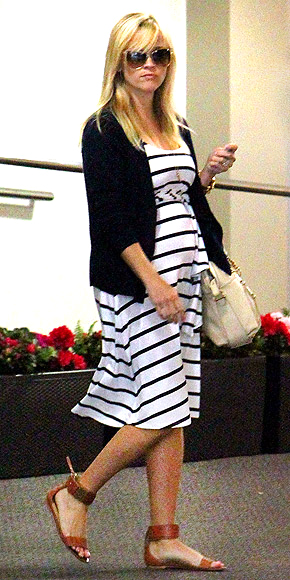 Now Kourtney Kardashian has decided to doll it up with a twist of pizzazz for her stylish out for dinner look. Her batwing tunic is paired with gold accessories and a contrasting red clutch which could alternatively also work for the beach.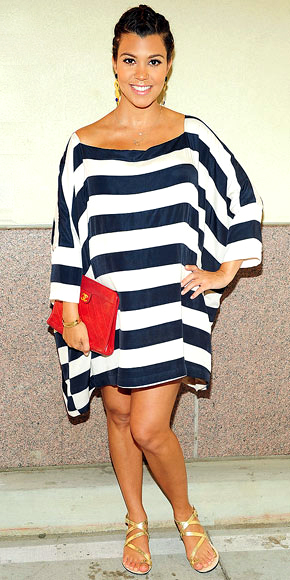 Kristen Bell unusually chooses a lighter shade in her blazer. Generally we encounter deep navies in a look such as this. With her white t-shirt and torn pale-wash denims this style creates a really summary look.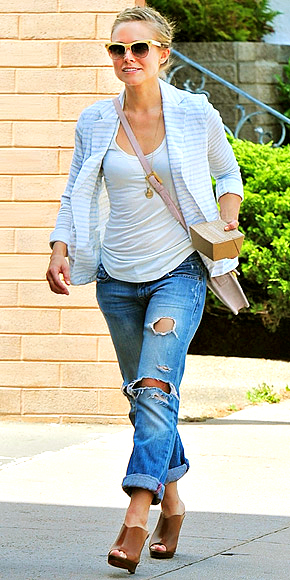 Rachel Zoe doesn't do simple relaxed beach wear. She does city-chic and likes her graphic black and white maxis with a plethora of varying widths just to make it extra different.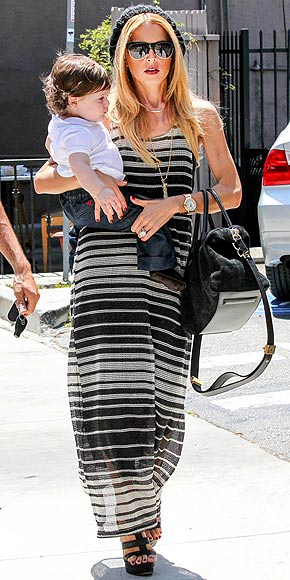 Lauren Conrad's loose-fitting dolman sleeved Blu Moon top is more relaxed and less structured. A pair of denim cutoffs and Ray-Ban aviators keep her cool, while her beloved Miu Miu bag and tan flip-flops pull in an assortment of color.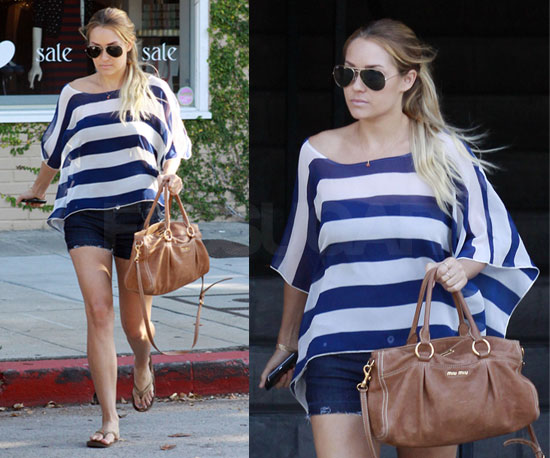 Karolina Kurkova puts an androgynous twist with her stripe fest preppy meets edgy look . Leather trousers and a muted camel blazer creates a fantastic look and is a fairly wise layered outfit for the Irish weather. Those high-top trainers add an extra zing!
Author: Sabrina Gaffney
|
More from this author >>>