Posted on 19 May 2012
Section:
Daily Fashion News
Author: Sabrina Gaffney
|
More from this author >>>
Well birds of a feather were certainly flocking together when it came to what the designers chose to show on the runways for spring. Yes they certainly seamed to agree when it came to upcoming trends that a touch of plumage was certainly just what an outfit needed to feel fashionably stylish.
At Louis Vuitton, Marc Jocobs showed an angelic young debutante, traipsing about in frothy feather-trim dresses and candy-colored pencil skirts, while Ralph Lauren's runway spotlighted full-blown Great Gatsby-era magnificence, showing a plethora of beaded gowns and marabou toppers.
Although these looks may have been huge on the runway, they also have been a massive hit on the red carpet. At the 2012 Met Gala, style stars like Diane Kruger, Kate Bosworth, and Beyoncé all sported gorgeous gowns fitted with feathers galore, demonstrating the fact that feathers can look fun, flirty, and ultimately gorgeously glamorous.
The best news of all? A feathered dress, skirt, or a bit of feather trim on a top can be incredibly wearable for day or night. So get styled up and ready to fly!
Louis Vuitton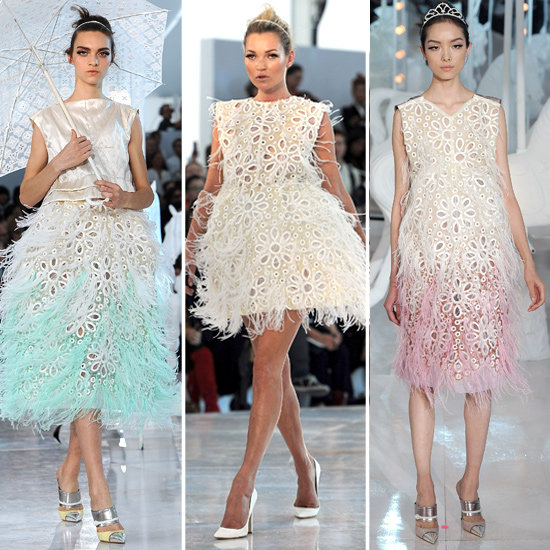 Ralph Lauren,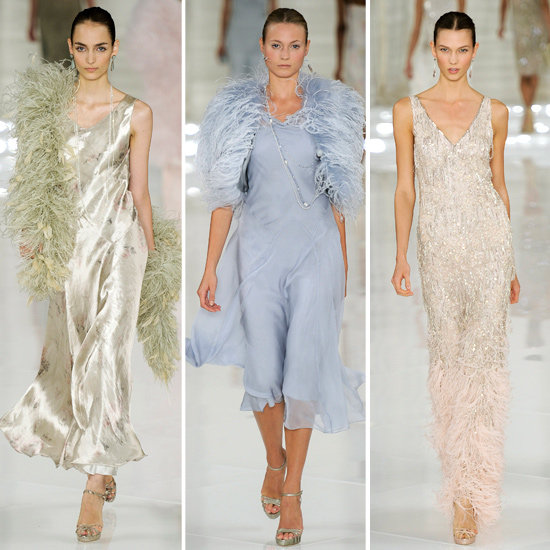 Alexander Mcqueen, Barbara Bui, Giambattista Valli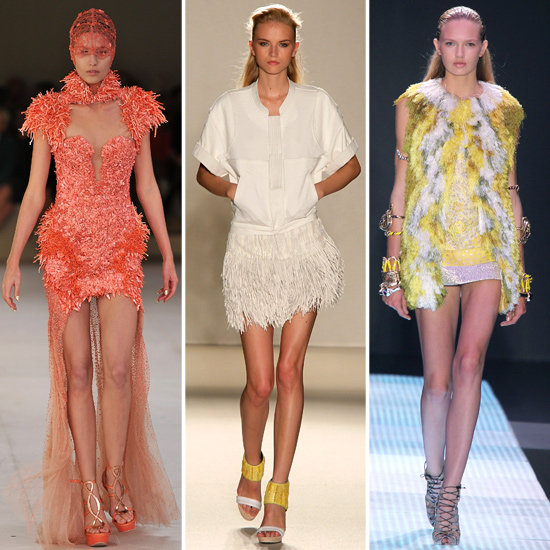 The girls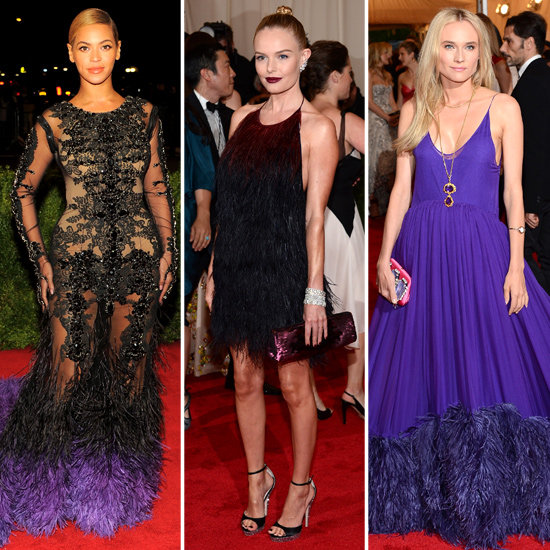 Author: Sabrina Gaffney
|
More from this author >>>