Posted on 17 September 2012
Section:
Daily Fashion News
Author: Aisling Owens
|
More from this author >>>

It appears that everyone's favourite little sister, Pippa Middleton, is going nowhere soon, and has yet to slip up in the style stakes! Does the party planner ever get it wrong?
The Duchess of Cambridge's sister was spotted on numerous occasions living it up in New York earlier this month to celebrate her 29th birthday, and on her return to the UK she showed no signs of slowing down as she continued to party. She and her friends visited the exclusive Arts Club in London's Mayfair, a well-known celebrity haunt.
She wore the perfect ensemble for a night out – an electric blue dress, accessorised with a black leather jacket, black ankle boots and leopard-print clutch. Her hair was – in true Middleton style – sickeningly silky and perfect, as always.
None or few of the items Pippa is wearing in this outfit date. So all of your favourite high street or online stores will more than likely always stock dresses like hers in a similar style or colour. Leopard print is an on-going trend, so it's easy to snare budget-friendly accessories, and leather jackets can be found almost everywhere now, whether it's a biker or a bomber you prefer. One of my favourite places to search is eBay - something you may have seen in Topshop six months ago might now be part of someone's wardrobe clearout!
I have to say I was very impressed by this look. Admittedly, it took me a while to come around to Pippa's style, but now I have come to appreciate that she is the perfect Sloaney style icon. She's like an edgier Kate. The blue dress was very 'Kate', but Pippa teamed it with a leather jacket and ankle boots, whereas Kate would more than likely team it with her trusty nude LK Bennetts, a tailored jacket or blazer and maybe a hat or fascinator of some sort. Pippa is more relatable to us, mere commoners; therefore her outfits are way easier to grab inspiration from when planning your next night out.
Dress, ASOS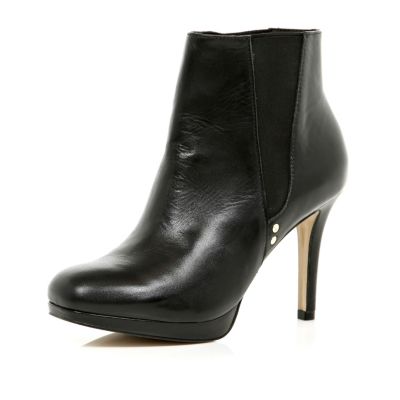 Ankle boots, River Island
Jacket, Boohoo
Bag, River Island
Author: Aisling Owens
|
More from this author >>>