Posted on 01 June 2012
Section:
Daily Fashion News
Author: Sabrina Gaffney
|
More from this author >>>
Jeweler Robert Procop is travelling to the South of France this summer to showcase the Style of Jolie collection. These are the stunning designs he created in collaboration with Angelina Jolie alongside his own Exceptional Jewels collection.
From July 15, the jeweler will hold two pop-up showcases, at the Grand Hotel in Cap Ferrat and at the Hotel de Paris in Monaco, which will also run through to Aug. 15. "It's the one place where everyone loves to spend their summer," said Procop. Excitingly Jolie, whose engagement ring Procop fashioned with Brad Pitt, is predicted to visit the showcase with her new fiancé Pitt throughout the summer.

Of course as always Jolie has a fantastic charitable drive behind all of this. All proceeds from the Style of Jolie line will be donated to the Education Partnership for Children of Conflict, Jolie's amazing and admirable charitable foundation. With the profits from the pieces that have been sold from the time of the line's launch in late 2010, the foundation has just completed building a school in Afghanistan.
Procop plans for the limited-edition Style of Jolie collection, which had formerly been sold only by private appointment, to launch at certain high end boutiques from September in countries such as Russia, China, the U.S. and Turkey. "We're looking for quality jewelers who have a heart for the charity as well," said Procop.
What a fantastic idea!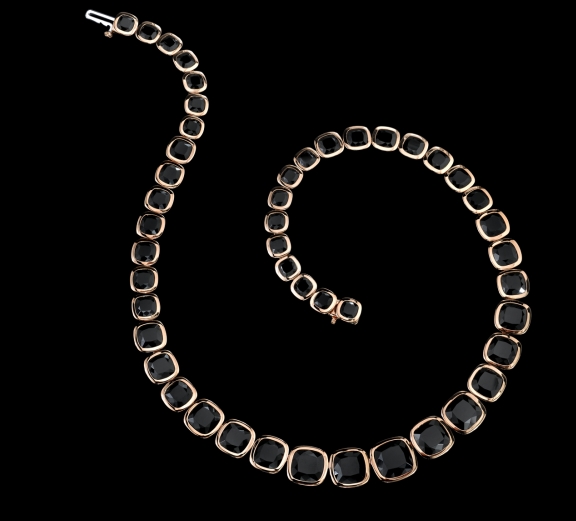 Author: Sabrina Gaffney
|
More from this author >>>