Posted on 05 January 2012
Section:
Press Release
Author: Katie Clinton
|
More from this author >>>
The Fanning sisters are the coolest pair to hit the fashion scene since the Olsens. Elle, the younger of the two, has just covered her first Teen Vogue and Dakota is known for her stylish looks, not to mention her Marc Jacobs perfume ad that was banned in the UK for being too sexual.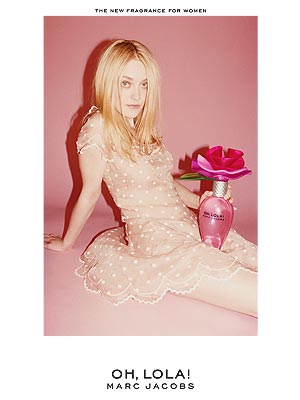 It's because she is so fashion-savvy that we were surprised to see her cover the February issue of Cosmopolitan magazine, where her head sits beside promises of better sex and tips for vaginal health! What makes it a little stranger is the way they chart her evolution over the years, including childhood pictures and one of her sporting bunny ears captioned, "Two years ago this would have been cute. Now it's hot".
Dakota has probably covered more magazines than most, including Marie Claire, Teen Vogue, V and, this month Elle UK. But the Cosmo cover raises questions about sexualising a 17 year old. It may seem more acceptable because we've 'known' Dakota since she was a child and this, along with her poise and maturity, make her seem older than her years. Either way, it seems likely that the February issue of Cosmo will be one of the best sellers of 2012.
Author: Katie Clinton
|
More from this author >>>