Posted on 05 July 2012
Section:
Daily Fashion News
Author: Sabrina Gaffney
|
More from this author >>>
Katie Holmes has had a difficult time of late as she has announced she is divorcing husband Tom Cruise. However, she seems to have had a eureka moment and revamped her wardrobe as well as her heart. Katie has now abandoned her no-makeup, scruffy ponytail, shapeless tops and scruffy jeans look and looked amazing last Tuesday wearing a navy dress from her Holmes and Yang line plus gorgeous Roger Vivier corsage heels. Amazing!
Welcome back Katie!
Katie has also returned to her publicist that she worked with prior to her marriage to Tom Cruise and has further dumped the actor's management along with his security team appointed to take charge look after her. Katie has also rented a beautiful apartment in New York, thought to be for the purpose of establishing residency so she would have a better chance of achieving sole custody of daughter Suri.
Mummy and daughter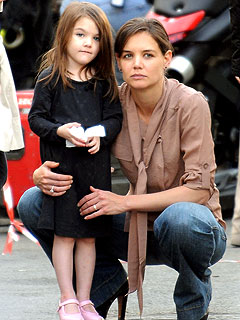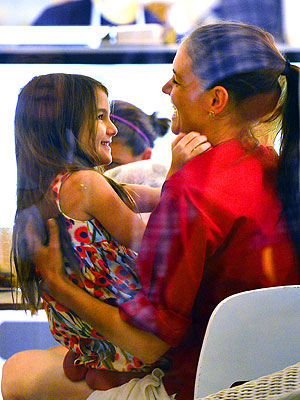 Most excitingly for Katie and for us is that this is one lady that does not sit crying in a corner for very long. No, she gets back up after being knocked down and it is now being reported that she is due to show the spring collection for her fashion line at New York Fashion Week in September. Holmes & Yang, which the actress designs with partner Jeanne Yang, was launched in 2009 and is available at Barneys in New York. However, this is the first time the brand will show at such a prestigious event. It will be done on an intimate scale but is one giant leap in the fashion world for Katie.
Holmes & Yang
Now speculation at the ready guys because cast your minds back to when a certain Lady Holmes was BFFs with a certain Lady Beckham and it just so happens that they will be presenting their lines in the Big Apple at the same time. Now if they could get their wardrobes in sync and get the pap's talking and snapping then ladies and gentlemen we might just have one serious fashion duo on our hands. WOW!
BFFs
Previous work by Holmes & Yang
Author: Sabrina Gaffney
|
More from this author >>>