Posted on 22 June 2012
Section:
Daily Fashion News
Author: Sabrina Gaffney
|
More from this author >>>
When the sun comes out we know it is important to protect our eyes but we also know we want to do that protecting in some serious style. Well in order to do that we need to check out some fabulous styles that will see us through all summer long. Remember face shapes vary so try on lot's of different styles to determine what looks best.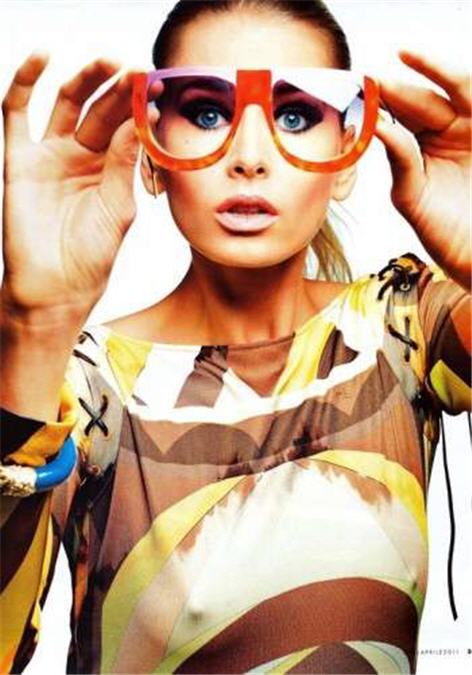 Heart shaped faces need to opt for sunglasses that have rounded edges and draw attention downwards, adding width to the lower area of the face. Large styles work well but not anything that sits wide or too high. Think Miley Syrus and Audrina Patridge!
Square shaped faces need to avoid hard angular lines which may overly accentuate strong features and opt for softer oval or round frames. Think ParisHilton and Olivia Palermo!
Round shaped faces tend to have fuller cheeks which means you need to choose frames that elongate. Angular upswept frames with a strong horizontally framed feel will sharpen the face. Think Fergie and Katy Perry!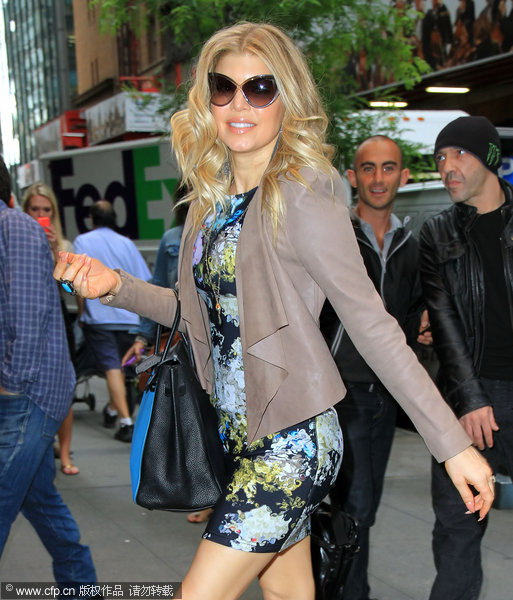 Oval shaped faces should choose darker frames but honestly can opt for a wide variety of styles as the proportions of the face are fairly balanced. Think Paula Abdul and Jessica Chastain!
When it comes to 2012 the summer trends are endless but celebrities have their fun favorites.
Jessica Alba likes to add a splash of 80's colour with her mint green Wayfarers from knockaround.com.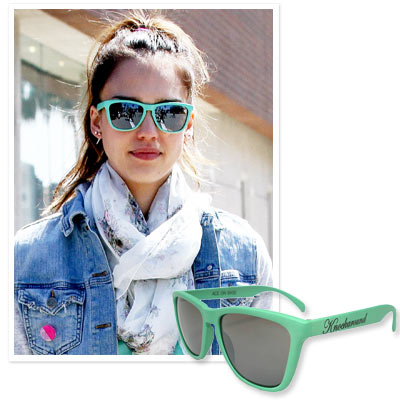 Miranda Kerr opts for classic black with a twist from theiconic.com.au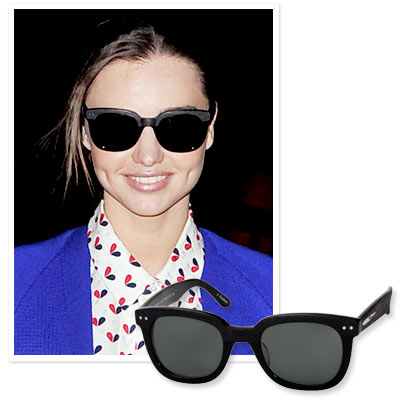 Beyonce turns fierce in these Roberto Cavalli shades.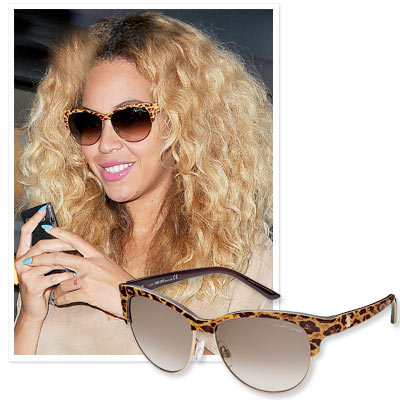 Tortoiseshell cat eye sun protection and style all the way for Taylor Swift from Elizabeth and James on localhem.com.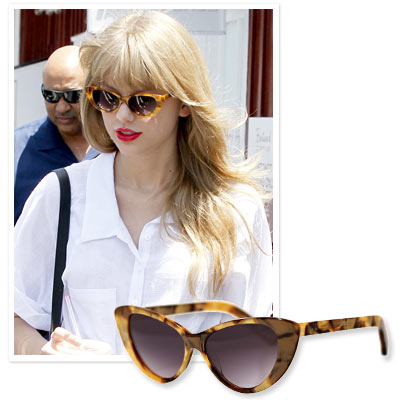 Gwen Stefani loves Stella McCartney in these translucent pattern lovelies.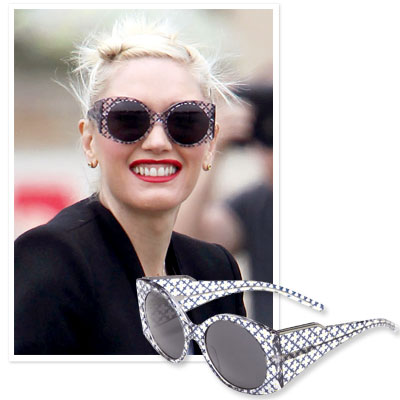 Miu Miu sparkle in these glitter frames for Solange Knowles.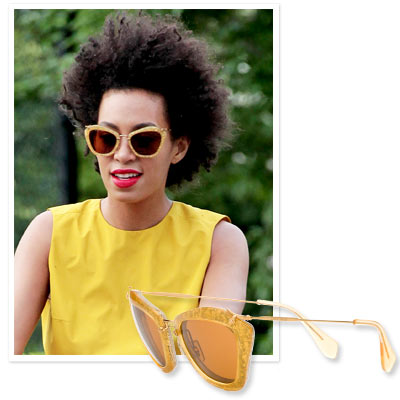 Rihanna does Karen Walker in style with these eye catching shades.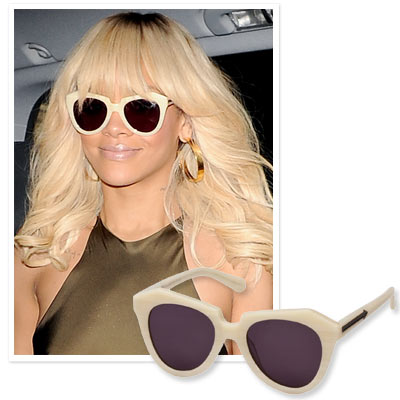 Nicole Richie does big, big, big in House of Harlow at singer22.com.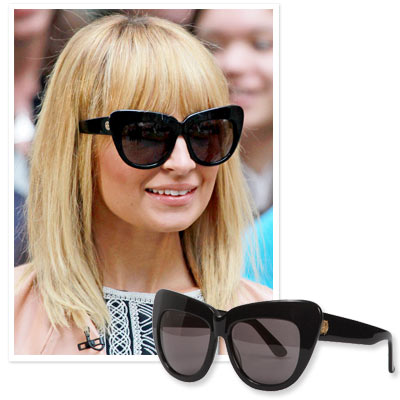 Author: Sabrina Gaffney
|
More from this author >>>